Pranayums Organic 30 Day Supply (Save $10 over Starter Pack cost)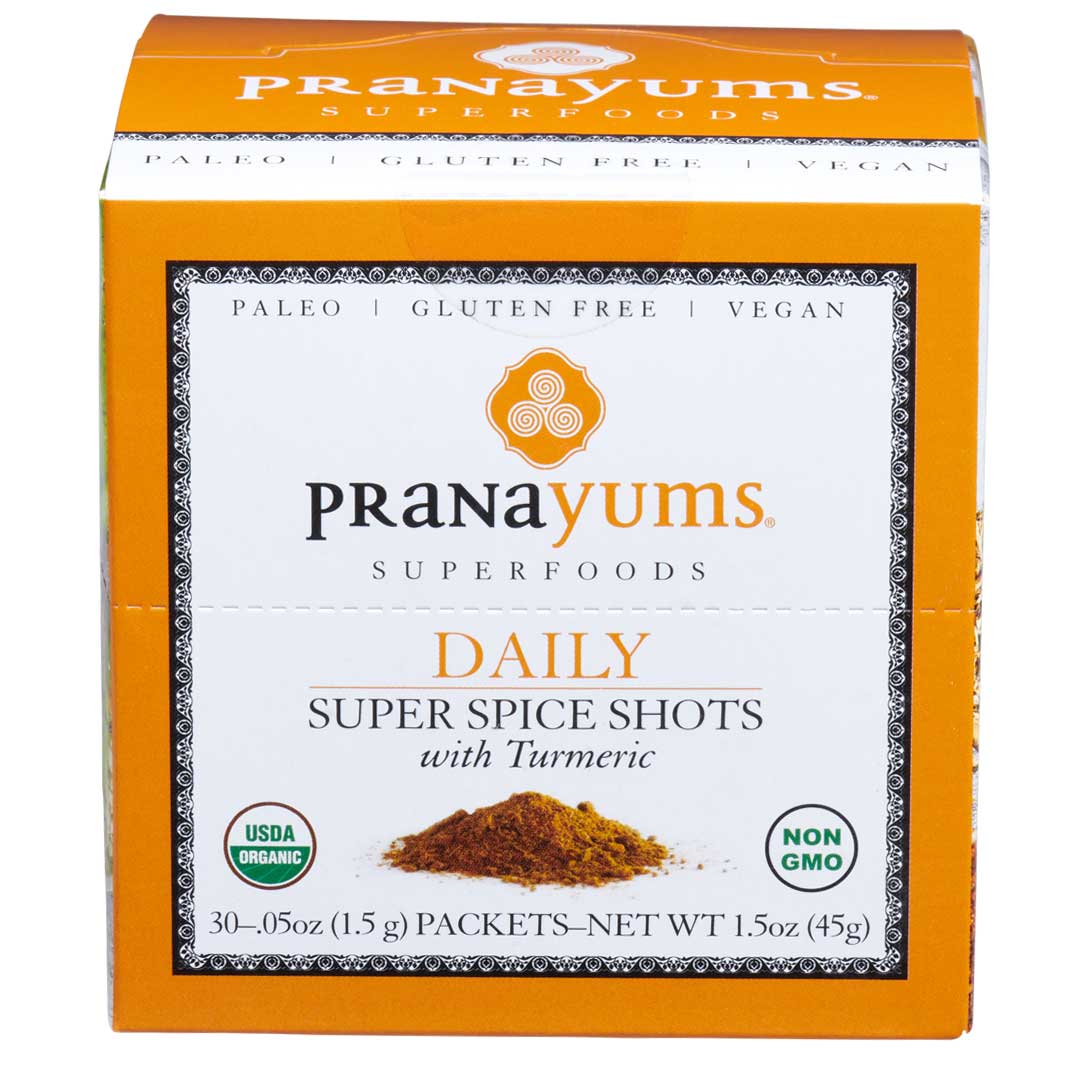 Our Pranayums 30-Day Supply Box is ideal for maintaining consistent benefits from ancient super spices. Take daily for yourself and purchase a 3 month or 6 month supply to share  with your friends and family.
This pack comes with:
30 x 1.5g Pranayums Daily Super Spice Shot Packets

Each packet of Pranayums contains a special blend of organic turmeric, organic black pepper, organic cardamom, organic ginger, organic cinnamon, organic licorice root, and other spices.

Pranayums has no added sugar or 

s

odium, is gluten-free, 

v

egan and uses organic ingredients.
Is this a gift? Make a note in the customer note section and we will include a handwritten note with your message for you.
This product has not been evaluated by the Food and Drug Administration. This product is not intended to diagnose, treat, cure, or prevent any disease.