Meet the Super Spice Power of Pranayums
We bring you our family's favorite daily home remedy, Pranayums, inspired by Ayurveda, the ancient Indian science of healing. Each delicious packet of Pranayums contains a special power blend of turmeric, black pepper, cardamom, ginger, cinnamon, licorice root and other spices. In Eastern traditions, families routinely consume these special "Super Spices" to boost their energy and well-being, in the same way we eat other nutrient-rich super foods.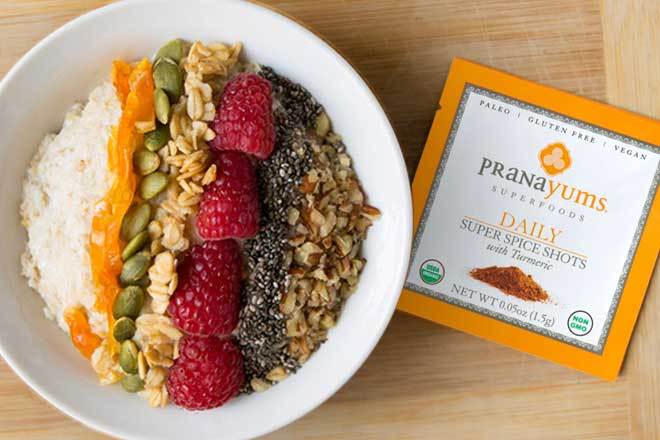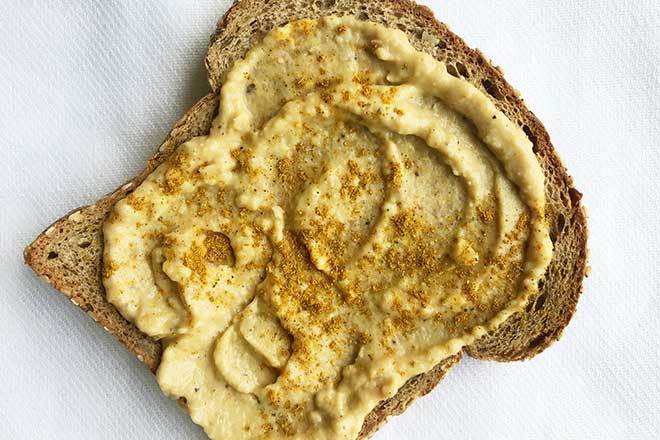 How to Enjoy Pranayums
We love the versatility and flavor power of Pranayums. The pre-measured super spice shot packets make it easy to add them to your favorite foods every day. Sprinkle Pranayums on oatmeal, yogurt or rice and transform stir-fried veggies or eggs. Blend into nut butter and boost your smoothie, tea or coffee. An added bonus: they taste amazing together, the perfect combination of savory and sweet. It's so easy to make Pranayums part of your daily routine: just slip them in your purse, your desk or gym bag and enjoy them on the go.
Prana means "life force". Yums means "delightful".
According to the 5,000 year-old Ayurvedic tradition, different foods hold different kinds of energy, some negative or less beneficial, others more positive and life-promoting. Pranic foods give us the most positive energy – they bring the life force to us. Each of the prana-positive super spices in Pranayums offers unique benefits. We combine them synergistically according to Ayurvedic practices and recipes to multiply their ability to enhance and support our body, mind and spirit. Up Your Prana with Pranayums.